Description
Classic design for the unique you 
Soft base design between clip area for a better way to protect your phone.
Suitable for 6.8 inches device, the breadth of the mobile phone should begreater than 5cm and less than 8cm
characteristics: high hardness, light weight, hightemperature resistance, expansion resistance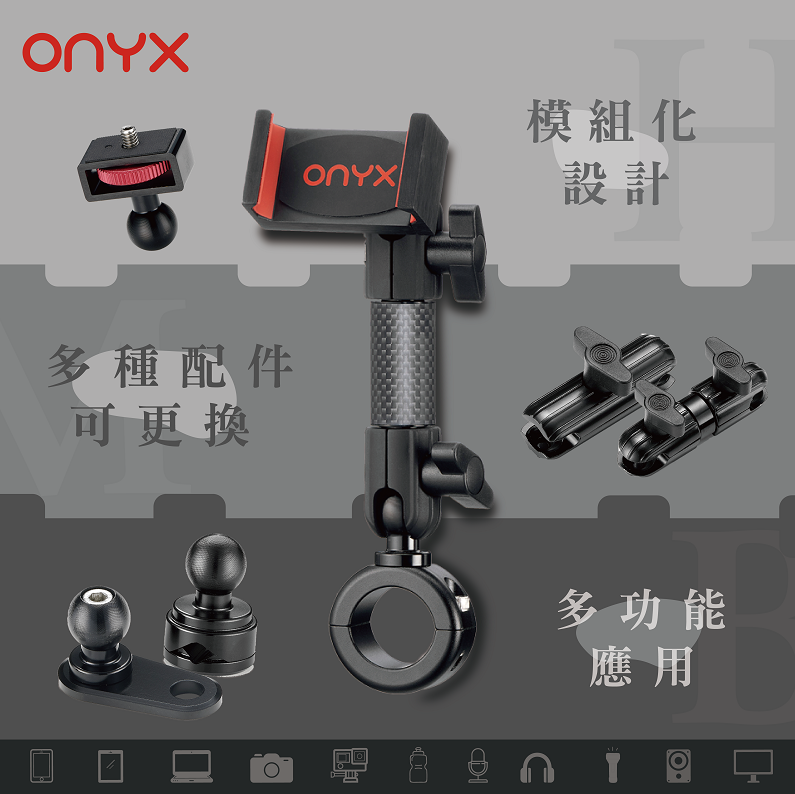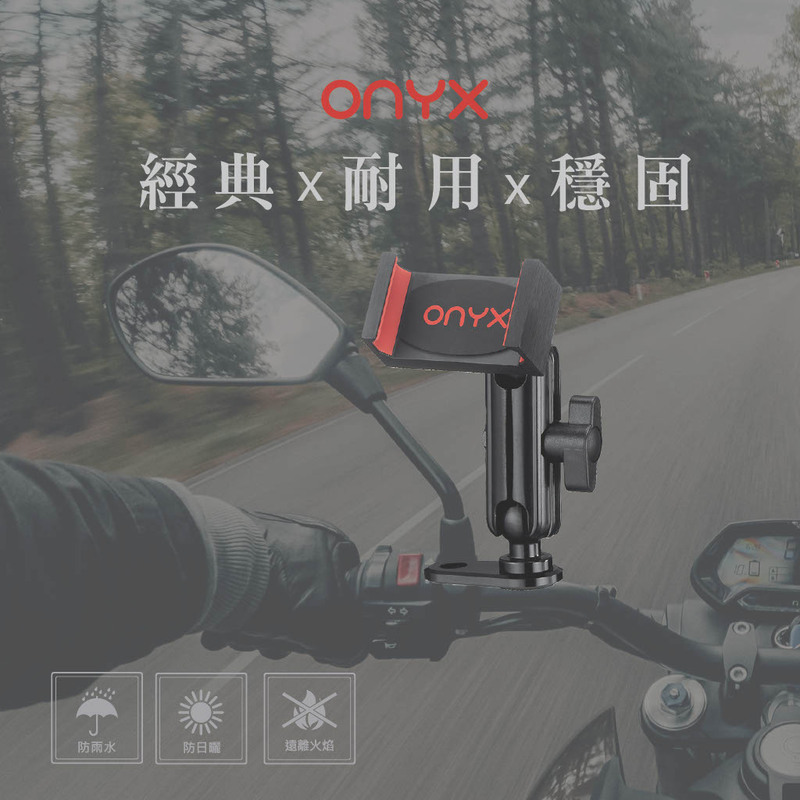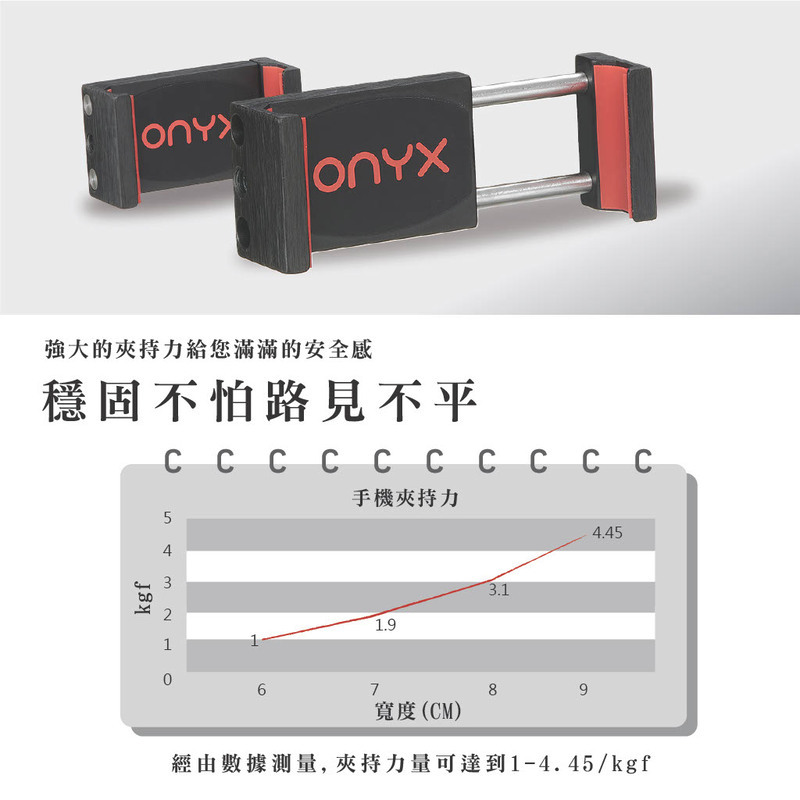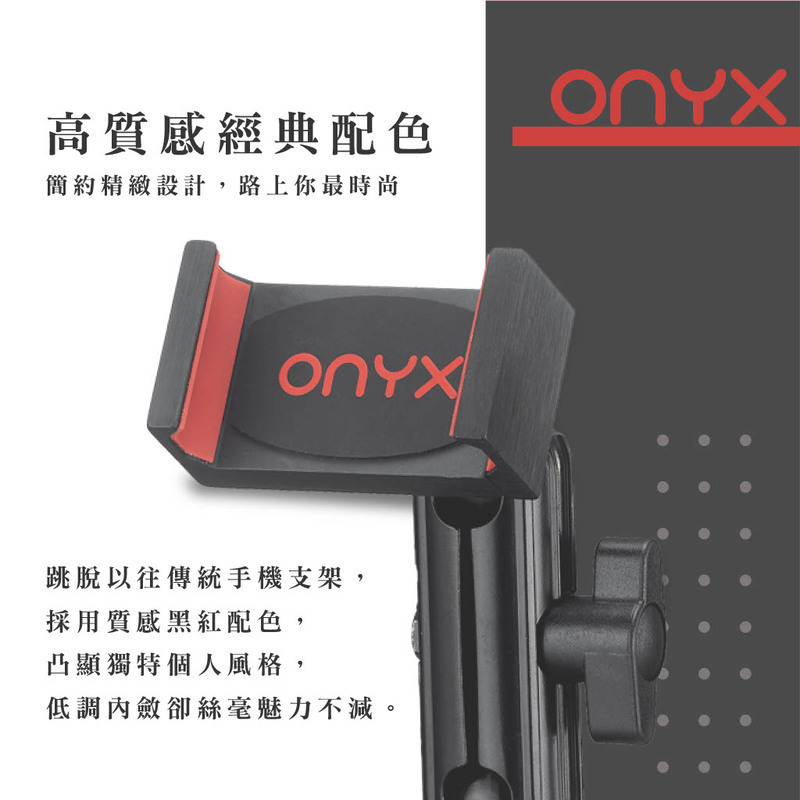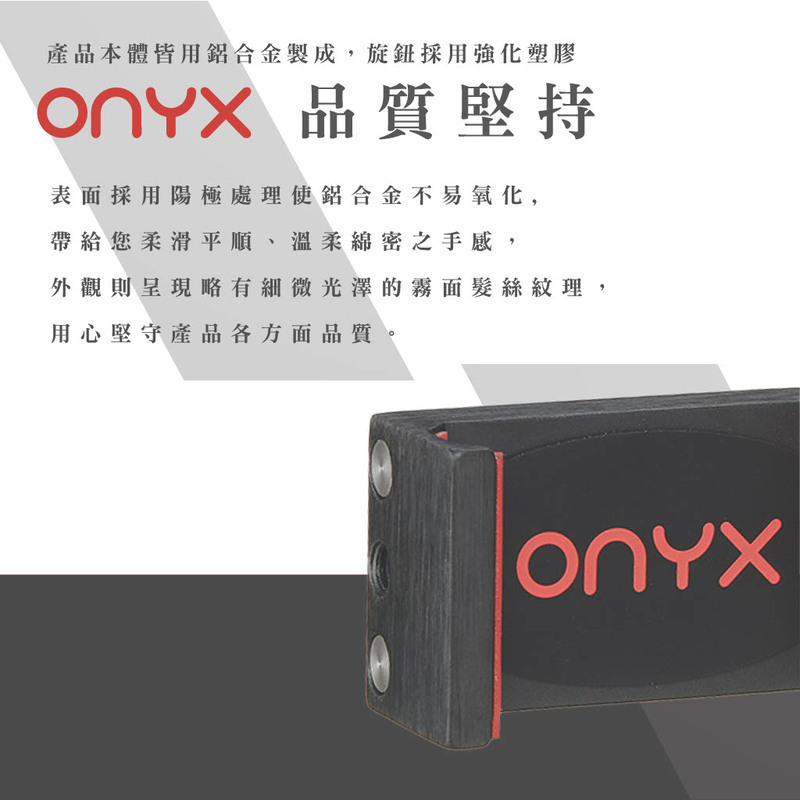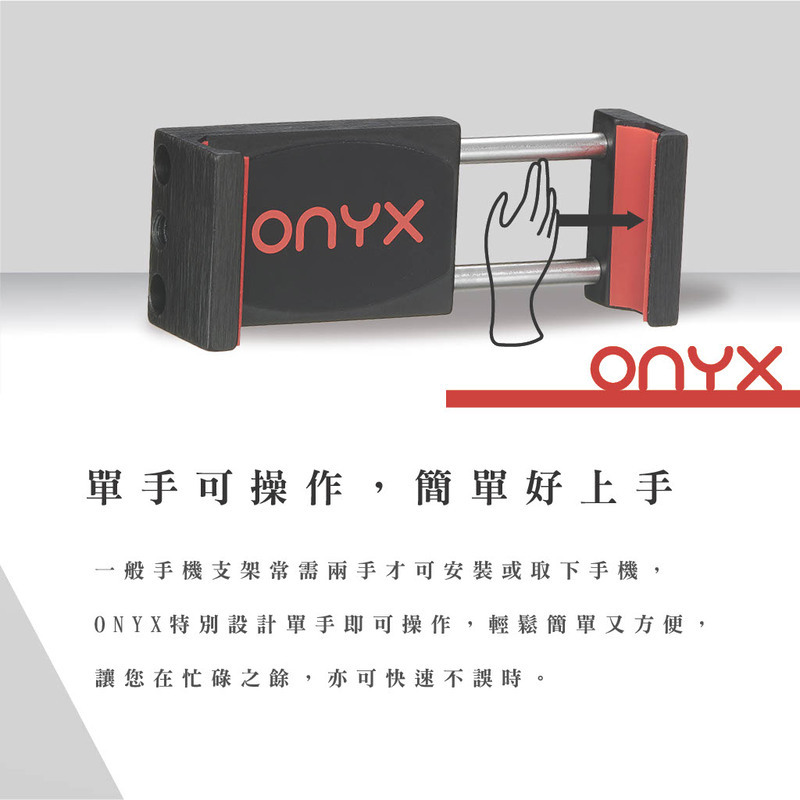 1 PC M6 40mmScrew

1 PC M6 50mmScrew

1 PC 1/4 40mmScrew
1 PC BASE
1 PC knob
1 PC Hex Wrench
1 PC Warranty card
2.
Confirm the size of the screw in the tube
3.Usethe correct screws to lock the upper cover and ball base
4.Place the ball clip
5.Installthe phone clip
6.Adjustthe angle to tighten and ready to go
If you have any installation questions, please contact our customerservice team at line ID: @onyxtw or the email:marketing@onyxmount.com
1.

    
Do not use mobile phones or mobile phone holderswhile driving or waiting for red lights, and do not use mobile phones whiledriving according to law.
2.
The correct installation of the phone clip is parallelto the ground with the clamp facing up.
3.
The correct position of the bracket and mobile phoneclip is in the direction of the front of the car, and the distance from thedriver's face is 30cm.
4.
Suitable for 6.8 inches device, the breadth of the mobilephone should be greater than 5cm and less than 8cm.
5.
Do not use this productfor harmful motives and behaviors.
Customer Reviews
{{'product.product_review.no_review' | translate}}